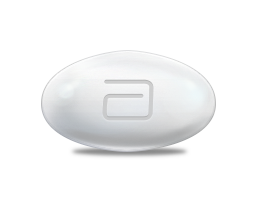 Active ingredient:
Fenofibrate
Tricor - is a hypolipidemic agent, has an uricosuric and antiplatelet effect. In combination with diet therapy, the drug is prescribed for a long-term treatment, the effectiveness of which must be periodically checked by determining serum lipid levels.
We accept:

Delivery period
14-21 days
$9.95
Tracking# available in 14 days

Delivery period
14-21 days
$29.95
Tracking# available in 5 days
Availability:
In Stock 130 packs
Tricor 160mg
| Package | Per pill | Total price | Save | Order |
| --- | --- | --- | --- | --- |
| 160mg x 30 Pills | $1.12 | | - | Add to cart |
| 160mg x 60 Pills | $0.94 | | $10.80 | Add to cart |
| 160mg x 90 Pills | $0.87 | | $22.50 | Add to cart |
| 160mg x 120 Pills | $0.84 | | $33.60 | Add to cart |
| 160mg x 180 Pills | $0.81 | | $55.80 | Add to cart |
| 160mg x 270 Pills | $0.79 | Free Trackable Delivery | $89.10 | Add to cart |
| 160mg x 360 Pills | $0.78 | Free Trackable Delivery | $122.40 | Add to cart |
Package Example
Your order will be packed safe and secure and dispatched within 24 hours. This is exactly how your parcel will look like (pictures of a real shipping item). It has a size and a look of a regular private letter (9.4x4.3x0.3 inches or 24x11x0.7cm) and it does not disclose its contents
Front View
Side View
Back View
TriCor Product Description
---
Drug Uses
TriCor is a potent lipid metabolism regulator used to change blood lipid profile in patients with dyslipidemia II, III, IV and V types and (or) hypercholesterolemia. Results of clinical studies demonstrate that TriCor reliably:
reduces levels of triglycerides (up to 55%)
reduces levels of total cholesterol (up to 25%)
reduces levels of low-density lipoprotein * (up to 35%)
increases levels of high-density lipoprotein ** (up to 30%)
* bad cholesterol
** good cholesterol
As an oral lipid-lowering agent, TriCor is approved for treatment of:
severe hypertriglyceridemia;
dyslipidemia and mixed dyslipidemia (except dyslipidemia I type);
primary hypercholesterolemia (including patients with a high risk of pancreatitis);
dyslipidemia (including secondary hyperlipoproteinemia, dyslipoproteinemia) associated with type 2 diabetes.
To achieve the maximum lipid-lowering effect, the patients with hypercholesterolemia and /or dyslipidemia are recommended to:
adhere to lipid-lowering diet
limit alcohol consumption
reduce excess body weight
increase the level of physical activity
take TriCor tablets together with food
Missed Dose
If you forget to use a dose of TriCor, you must take it as soon as you remember. Stick to the prescribed interval between doses of this lipid metabolism regulator and do not use two doses at the same time.
More Information
Some medications used for hormone replacement therapy, diuresis, antihypertensive and antianginal therapy may reduce plasma triglyceride levels and cause hypertriglyceridemia.
If hypertriglyceridemia is caused by any medications, triglyceride levels may gradually decrease to the initial indicators after the end of drug therapy without using lipid-lowering drugs.
Storage
TriCor shall be stored at controlled room temperature between 15°C and 30°C in a dry warm place, away from light and out of reach of children.
TriCor Safety Information
---
Warnings
TriCor may cause injury to skeletal muscle and dysfunction of muscle fiber in some patients. When using TriCor in combination with cholesterol-lowering drugs of statins group, the risk of musculoskeletal disorders increases.
Disclaimer
The information about lipid-lowering therapy published in TriCor review is intended to supplement, but not replace advice, consultation or treatment provided by a primary care doctor. In no event, the online pharmacy is liable for any claims relating to the usage of materials about TriCor lipid metabolism regulator.
TriCor Side Effects
---
TriCor causes severe side effects very rare. Frequent mild to moderate side effects of TriCor include muscle pain, dizziness, hair loss, pruritus, headache, insomnia, erythema, weight loss, urticaria, decreased libido, arthralgia, as well as gastrointestinal side effects, such as nausea, constipation, vomiting, flatulence, diarrhea, abdominal pain or epigastric distress.
Failure rates of using TriCor because of side effects are less than 5%. The most common reasons for the cancellation of TriCor are serious digestive disorders, abnormal elevation in transaminases or severe skin reactions.